Quality Management
Our Company has implemented a fully accredited Quality Management System to AS/NZS ISO9001:2008 through Global-Mark Pty Ltd. Our Quality Management System covers building construction, warehouses, office fitouts, building alterations and refurbishment.
Our team is committed to performing high quality building works whilst maintaining stability within our company's existing clients. We strive to meet our client's expectations regarding cost, quality and time while meeting all legislative and regulatory requirements.
We aim to achieve zero defects on all works performed.
We are totally committed to providing professional building services in our local region and ensuring our clients expectations and needs are met.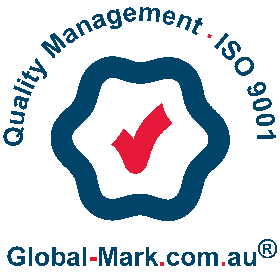 ---
Occupational Health & Safety
Our team is committed to providing quality works in a professional and safety conscious manner and maintaining a safety aware place at work for all employees and contractors.
Our Occupational Health & Safety system conforms with the requirements of WorkCover NSW, Work Health & Safety Regulation 2011, Workl Health & Safety Act 2011, Workplace Injury Management and Workers' Compensation Act 1998 No 86 and relevant Codes of Practice. Our OHS system in place addresses the guidelines of Australian Standard AS/NZS 4801:2001
Environmental
Our aim is to ensure that all works and services are carried out with the management and control of any environmental impacts that arise in the workplace.

Our Environmental Management Policy outlines our goals and objectives in maintaining an environmentally aware place of work including:
Provide services in an environmentally responsible manner
Pursue best environmental practices by our commitment to reduce, reuse and recycle
Ensure our workers and subcontractors are fully aware and compliant with their environmental responsibilities
Our Environmental Management Plan has been developed to address the relevant elements of NSW Government Environmental System Guidelines 1998 and in accordance with guidelines of AS/NZS ISO14001:2004.